What if your child was destined to change the world?
Lighthouse International Helps K-12 Students Discover Their Unique Strengths And Develop As Global Citizens. Because Our World Needs Them!
"It was everything I had imagined school to be when I was young and everything I wanted for my daughter and more, yet it did not exist in Missouri. We are doing it for our daughter and others like her. We look forward to welcoming all parents who dare to believe that there must be something more for their children."
- Eliza Rivas
Head of School at Lighthouse International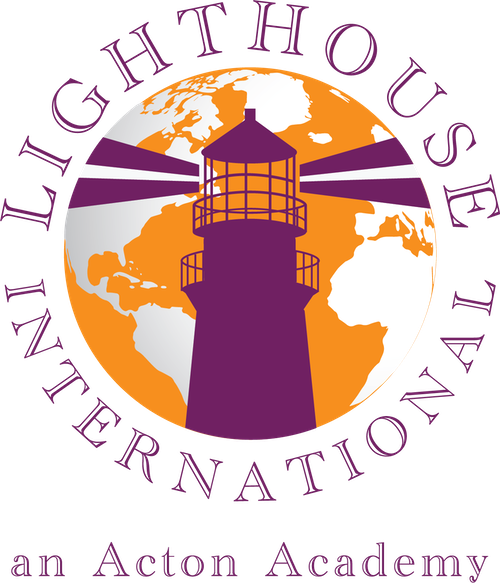 At Lighthouse International, we still believe in heroes.
Lighthouse International is the first micro-school of its kind in Missouri. An innovative alternative at an affordable price. A place where children are free to "fail forward". A place where they learn to BE and to DO, and to LEARN. It's education as it could be.
Watch video
Our promises to your child
They will:
Begin a Hero's Journey
Become a curious, independent, life-long learner
Develop a deep respect for political, economic, and religious freedom
Treasure the arts, wonders and mysteries of life
Discover their most profound gifts and learn to use them to solve some of the world's most difficult problems
Form resilient and courageous character.
What Makes Lighthouse International Different?
Socratic discussions, collaborative projects, and self-paced learning in a student-led environment. Acton students are building real-life skills in the classroom every day.
SELF-PACED
We use the latest technology in a self-paced learning environment that is designed to foster responsibility, goal-setting, and teamwork. Our learners are empowered to be independent, motivated thinkers.
STUDENT LED
We are "student-led." This means young people take ownership of their education and peer relationships. Acton students learn to think independently, take responsibility, and embrace the challenge. They are being prepared to bring their unique genius to the world.
CHARACTER MATTERS
Students develop personal virtues such as honesty, hard work, responsibility, kindness, and empathy. Armed with purpose and good character, we believe our students will launch into adulthood prepared to find their calling and change the world.
CRITICAL THINKING
The learning experience is much richer when the teacher ("Guide") offers insightful questions and facilitates hands-on learning by always responding to questions with new questions.
SHARE YOUR PASSION
We believe in the power of apprenticeships. Beginning in middle school, our students obtain summer internships in a field they are passionate about. Doctor, entrepreneur, baker, plumber, attorney, graphic designer, what will your child choose?
GLOBAL CITIZENS
We believe in preparing our students to thrive in a globalized society, wherever their passions take them. Exploring cultures around the world while launching a startup, building a robot, or perfecting an instrument or sport, our students are building real-life skills every day.
Previous
Next
"What if children could share learning in a tight-bound community with a high standard level of excellence? What if they are encouraged to find a deep, burning need in the world that matches the deep, burning need in their heart? We believe children are far more capable than we have ever imagined. That's why we encourage them to embark on their hero's journey to change the world."
- Jeff Sandefer
Founder Acton Academy
Find out if Lighthouse International is the right fit for your family: